Frequently Asked Questions (FAQs)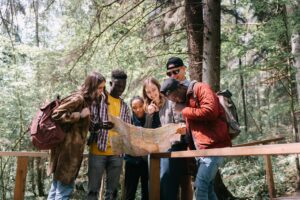 Are you accepting new clients?
Yes! I am available for in-person and virtual sessions.
Monday, Tuesday, and Thursday I am at my Covington office for in-person and virtual sessions.
Wednesday, I am at my Tacoma office for in-person and virtual sessions.
Friday morning and every other Saturday morning for virtual sessions.
How do I know if we are a good fit?
Most clients will start here with a free call to get questions answered, get a feel for my personality and style, and decide if they want to make an appointment. You can decide whether to set up your first session at the end of the call. Reach out to me to set up a time.
How long are sessions?
Standard sessions are 50 minutes and extended sessions are 80 minutes.
How often are sessions?
Sessions are weekly at the start of therapy while we get to know one another. Greater or lesser frequency usually depends on the severity of symptoms and progress in therapy.
Are sessions in person or virtual?
Sessions can be in person or virtually on our secure platform.
Monday, Tuesday, and Thursday I am at my Covington office for in-person and virtual appointments.
Wednesday, I am at my Tacoma office for in-person and virtual appointments.

Friday and every other Saturday, I am available for virtual appointments.
How do I set up my first session?
In our consultation call, we can set up your first session. I will add you to our client portal, and you will receive an email asking you to complete our intake forms, provide legal disclosures, and you will be asked to give your payment card. We can maximize our time together by completing ahead of time and giving detailed answers. In the client portal, you can also set up text and email reminders and confirmations. I suggest you sign up for those if you're as busy and overscheduled as I sometimes am!
That email will also have a link to the online session or directions to the office, so don't lose it!
How does the first session work?
If you set it up, the client portal will text or email you a reminder for our session. If it is virtual, it will include a link, and if in-person it will include our address.
Virtual: A few minutes before your starting time, try to be somewhere quiet and private. If you're a couple or family, you can be on the same device or different devices. To go to the virtual waiting room, click on the link in the confirmation email. Once it is time for our session, I will let you into the virtual room.
In-person: please arrive at least 5 minutes early, and wait in our waiting room and I will come out and get you.
Everyone: I'll want to hear from you what's going on that brings you into therapy, and if you're part of a couple or family, I'll be interested in all perspectives. I'll ask some direct questions and offer some ideas about how we'd work together to get you from where you are to where you want to be.
If you're part of a couple or family, I won't let you fight or be disrespectful to each other in our session, but I will observe the ways you relate to each other in order to better understand your dynamics.
At the end of the session, you'll have another chance to ask any questions you might have. We will schedule your next appointment if you decide to keep working with me. If you don't think I am a good fit, I can offer referrals to other counselors.
What happens after the first session?
If you need to reschedule or add another session, we can do it in our session, you can call, email, or use the client portal. In the client portal, you will see and can search my schedule for in-person or teletherapy times. If you can't find a time that fits, please call, as sometimes I can free up a held time. 
If you allowed, the system will send you text and email reminders and confirmations.
As we walk your journey together, I will have assessments and tools we'll use to help you work on and improve the challenges you're facing. As we get to know each other better, at times, I'll offer homework that directly speaks to your needs, is personalized, and is targeted to your goals.
Relationship/Couples and Families: Within the first few appointments, I'll meet with each of you individually. That usually happens after our first or second session together, but sometimes it differs slightly. This is to get a better sense of you as an individual and to understand your strengths, goals, desires, and any additional concerns.
What if I miss an appointment or need to cancel?
When you need to cancel or reschedule an appointment, please give me at least 24 hours notice. All missed, canceled, and rescheduled sessions with less than 24 hours advance notice will be charged the full fee for that session. Exceptions are made in the case of unexpected illness, injury, or emergency.
Why virtual therapy?
Virtual therapy, or teletherapy, offers some real advantages, especially for those with careers and/or children. You can join a therapy session from wherever you are, and scheduling is much easier. You do not need to leave work early or find a sitter. Couples and families can be in different places, and if you're in a very contentious place, you don't have to arrive together, sit next to each other, or leave together. 
Virtual therapy for existing clients is accessed through the secure client portal. Additional instructions can be found from our software provider.
Can we meet if I live outside of Washington?
Laws vary by state. Most states require the counselor to be licensed in the state where "their feet hit the ground" and in the state where "the client's feet hit the ground." Because of this, I can only work with clients who are living and located within Washington State.
How much does it cost?
My rates are based on how we work together:
Individual rates:

Standard 50-minute session is $135/session.

Extended 80-minute session is $200/session. 

Relationship/Couples or family rates:

Standard 50-minute session is $185/session.

Extended 80-minute session is $280/session.
When you make your first appointment, you'll be asked to give your credit card information. I will charge that card for each session unless we make other arrangements. Additional services for such things as writing reports, consulting with other providers, reports, correspondence or the copying of records will be billed at session rates.

Reduced fee sessions available to qualifying clients (limited availability). Please ask for details.
Can you bill my insurance?
Many clients ask about using health insurance to pay for therapy and wonder why I do not directly bill insurance (also known as being on an insurance panel). Here is my reasoning:
For insurance to reimburse for counseling, you must be diagnosed with a

 

mental illness. Many clients, for obvious reasons, don't want a mental illness diagnosis in their health records. Most of my clients are not mentally ill, just unhappy and unfulfilled in their lives and relationships. Couples therapy and grief therapy, two of the primary reasons people come to therapy, are often not reimbursable.
A diagnosed mental illness can interfere with your life in ways you may never have imagined. It can create problems getting future health or life insurance, get in the way of being approved for security clearances, and be used in court proceedings, to name a few. By not taking reimbursement from insurance companies, I am not forced to label my clients; I simply treat the problems they bring without a diagnosis.
Insurance companies require me to frequently submit treatment plans and progress, typically every 4-6 sessions. This is usually done over the phone, sharing confidential personal and clinical information. I have no idea who is on the other end of those calls, their qualifications, or if they abide by a code of ethics that holds client confidentiality. In addition, that information goes into the insurance company's database and is theoretically available to anyone with the appropriate passwords.
If my treatment plans and your progress are deemed acceptable, the insurance company will authorize a few more visits within a specific time frame, after which I have to go through the entire process again.
Insurance companies rarely, if ever, reimburse a therapist's full fee, instead reimbursing at a ridiculously low rate. It becomes difficult for me to pay my bills. Imagine being expected to work on important and complex projects for significantly less than your actual salary.
Finally, insurance companies are often slow paying benefits, sometimes holding checks for weeks or months, making it difficult for me to pay my bills.
I hope this helps you understand why I do not accept insurance.
Many plans have out-of-network benefits if you are interested in being reimbursed by your insurance. Please check with your insurance company and see if they will reimburse you for an out-of-network Certified Counselor. You will pay me directly and then be reimbursed by your insurance carrier according to the terms of your plan. If so, I can provide a superbill that you can submit to your insurance company for reimbursement. Keep in mind that I will have to give you a mental disorder diagnosis, which will still be part of your permanent health record.
I'll be happy to discuss it further with you at any time.
How do good faith estimates work?
Under Section 2799B-6 of the Public Health Service Act, health care providers and facilities are required to provide individuals who do not have health insurance or are not using insurance an estimate of the anticipated bill for medical items and services upon request or at the time of scheduling. This is called a "Good Faith Estimate."
Note: This does not currently apply to clients using insurance benefits, including "out of network benefits" (i.e., submitting superbills to insurance for reimbursement).
Clients have the right to receive a "Good Faith Estimate," which outlines the total expected cost of services. The Good Faith Estimate works to show the cost of services that are reasonably expected for your health care needs. The estimate is based on information known at the time the estimate was created. The Good Faith Estimate does not include any unknown or unexpected costs that may arise during treatment. You could be charged more if complications or special circumstances occur and will be provided a new "Good Faith Estimate" should this occur. If this happens, federal law allows you to dispute (appeal) the bill if you and your therapist have not previously discussed the change and you have not been given an updated good faith estimate.
You have the right to receive a "Good Faith Estimate" at least one business day before your service. You can also ask your provider and any other provider you choose for a "Good Faith Estimate" before you schedule service.
Be sure to save a copy of your "Good Faith Estimate." For questions or more information about your right to a Good Faith Estimate, visit https://www.cms.gov/nosurprises or call 1-800-985-3059.