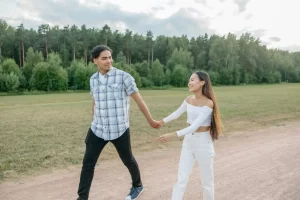 Accepting new clients for in-person and virtual sessions!
To everyone else, it looks like you have a healthy relationship. They don't see or feel what you experience. Work, family, time pressures, money, sex, and stress may have all taken a toll on your relationship. You may not even know if you or they want to stay in the relationship.
Remember what it was like when you first met when you couldn't get enough of each other? Feeling like this is the person you were supposed to be with, no one understood you better. By exploring attachment styles and leveraging Gottman training and research, we can explore what and how each of you is thinking, including exploring staying together or going separate ways. If you decide to stay together, we can work to build a new and better relationship than you experienced before.
Getting past the places that cause you pain is usually easier when you have someone to guide you. Talking to an experienced counselor can help you sort out the issues that trouble you and make life hard. There is hope, I am here to help.